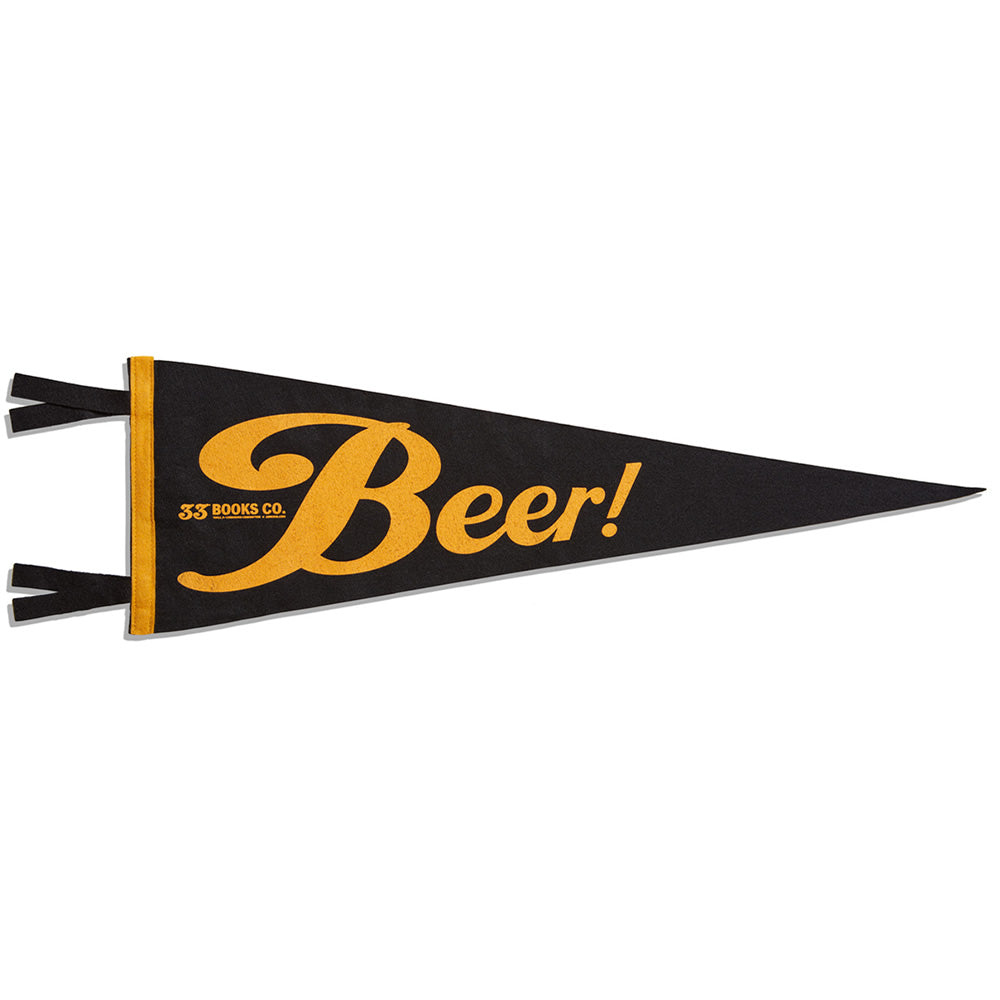 Beer Pennant
$20.00
What's the drink we love the most? The one whose bubbles solve our troubles?
Send hops and barley on the double! Let's hear it for beer!
B-E-E-R!
Show your good cheer for beer with this retro-style, 100% wool pennant printed in Buffalo, NY by my friends at Oxford Pennant, designed by yours truly. It measures 9" tall x 27" long, and looks great in home bars, man caves, lady lairs and dorm rooms where allowed.